The Han Solo Movie Returns to The Millennium Falcon For First Cast Photo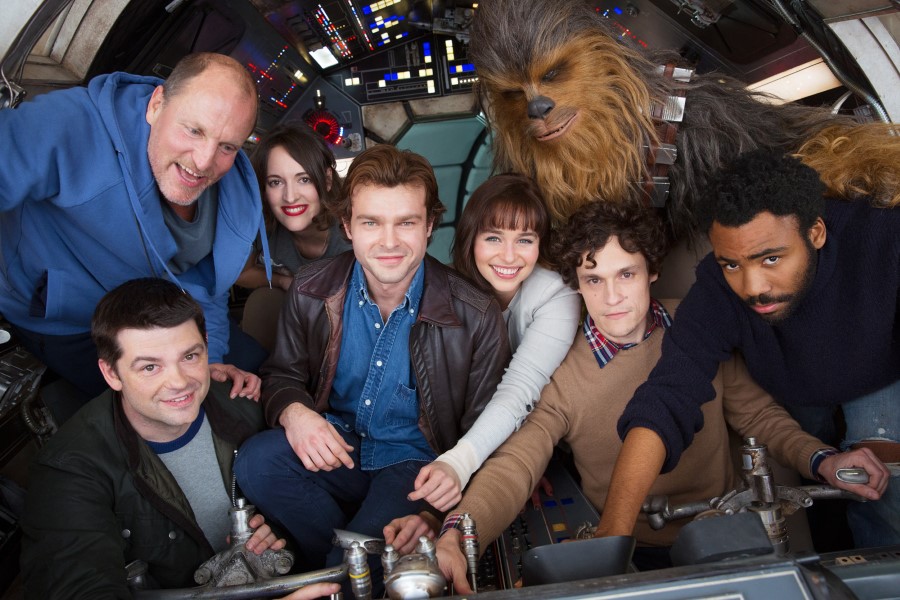 Good news: The first image from the set of the Untitled Han Solo Star Wars Story, which began filming this week, has just hit online. Bummer news: Disney still hasn't announced a name for it, so for now it's still an Untitled Han Solo Star Wars Story.
The image, from left to right, introduces us to Chris Miller (co-director), Woody Harrelson, Phoebe Waller-Bridge, Alden Ehrenreich, Emilia Clarke, Chewbaca (Joonas Suotamo), Phil Lord (co-director) and Donald Glover. The only other cast member that we know about so far, but who is not pictured, is Thandie Newton.
The press release revealing the pic does also confirm the release date is indeed May 25, 2018, which means this will be the first of the new Star Wars movies to not release in Winter.
Living up to Harrison Ford's legacy won't be easy, but at the very least, Ehrenreich already looks right at home as the lovable scoundrel who will some day help save a galaxy. For comparison, here's a shot of Ford in the same cockpit from A New Hope.