Exclusive Video: The Opening Scene of the Sci-fi Comedy 'Colossal'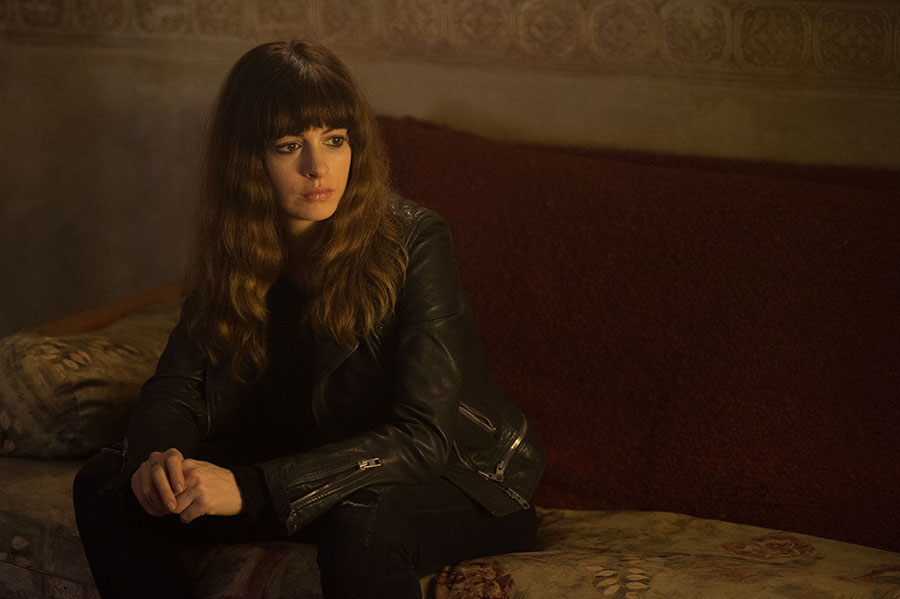 Writer-director Nacho Vigalondo knows his way around a genre-bending storyline — movies like Timecrimes and Open Windows had plenty of straightforward sci-fi action but also layered in hidden agendas and plot points you didn't see coming. Vigalondo's latest (and biggest-budget) sci-fi action comedy, Colossal, promises more of the same. In it, Anne Hathaway plays an unemployed party girl with man troubles who discovers that somehow she controls the actions of a giant monster that has invaded Seoul, South Korea.
The five-minute clip of the movie we bring you here sets up the premise, as Hathaway's boozy Gloria comes home to some news she doesn't want to hear. Colossal is playing in limited release now.